Must-Read Kids' Books for Women's History Month
March is Women's History Month, a time to celebrate the accomplishments of women and also inspire a new generation of young women. As parents, we may have good intentions of educating our children about these important figures, but it's a daunting task. After all, there are so many amazing women. We've simplified this complex topic with six kid-friendly books that feature strong, successful women. Spoiler alert: boys will like them too.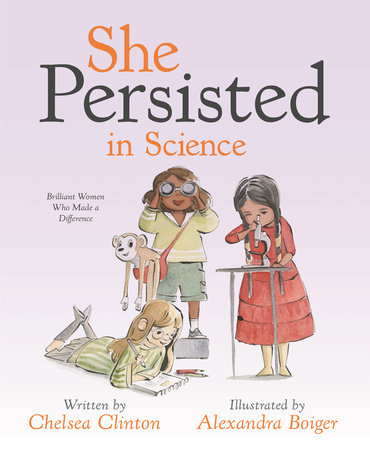 Part of the "She Persisted" series, this book explores women scientists who used their smarts, their skills and their persistence to discover, intent, create and explain. For ages 4-8.
Read about incredible mother-daughter duos who have used their creativity, cleverness and unique talents to make or do something includible. Learn about Beyoncé and Blue Ivy, Marie Curie and Irène Joliot-Curie, Julie Andrews and Emma Walton Hamilton and more. For ages 6 and older.
Learn about influential and trailblazing women in this board book. Part of the "This Little" series. For ages 3-5.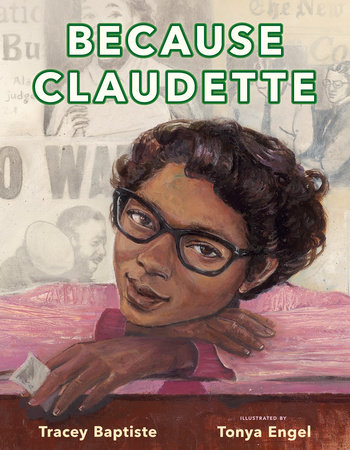 Learn about 15-year-old Claudette Colvin, whose activism launched the Montgomery bus boycott, when she refused to give her seat up to a white woman. For ages 6-8.
Create, prevail, change the world – like a girl! This celebration of girl power highlights women who made a difference, from Simone Biles and Maya Angelou to Sally Ride and Helen Keller. For ages 4-8.
America's first female professional astronomer, Maria Mitchell, began her career by observing the stars from her home in Nantucket. The story of this advocate for women's rights is told with engaging illustrations that will inspire budding scientists. For ages 4 and older.
Actor or scientist? Movie star Hedy Lamarr was considered the most beautiful woman in the world. But she was also a brilliant inventor. This inspiring biography tells how Lamarr developed a groundbreaking communications system during World War II that is still used today. For ages 5 and older.
Nobel Peace Prize winner, fashion designer, advisor to the president, filmmaker, model and more – this beautifully written book tells the story of 19 Muslim women who overcame great odds to change the world. For ages 6 and older.
Clarry Penrose longs for independence, but her father doesn't believe in education for girls. When war breaks out and Clarry's beloved cousin is declared missing, she has to step out of her shell and into the wild world. For ages 10-14.
"To make change, you have to make trouble." The young readers edition of Richards' bestselling memoir encourages girls to take risks, make mistakes and make trouble along the way. For ages 10 and older.
This graphic novel is a fascinating look at Ruth Bader Ginsberg's life and the experiences that led her to become a modern feminist icon. For ages 10 and older.
We love these books (which also include titles like 100 People Who Made History and 100 Scientists Who Made History) because they cover people from different time periods. In this one, young readers can learn about Joan of Arc, J.K. Rowling, Marie Curie and ninety-seven other incredible women. Plus, the format is full of cool pictures and fun facts, so it doesn't read like a text book. For ages 8-12.
Based on the bestselling book and the Academy Award nominated movie, this picture book tells the story of four black women who overcame obstacles in the 1960s to succeed as mathematicians at NASA. Kids will love the illustrations and fun science explanations. Most important, this true story is fascinating and inspiring to both boys and girls. For ages 4-8.
For the STEM-loving child, this book tells the stories of remarkable women in the fields of science, technology, engineering and math. Kids will enjoy the thoughtful illustrations and other fascinating facts–such as the rates of women currently working in STEM fields. For ages 10 and older.
The first in Fosberry's popular Isabella series, this colorful picture book follows Isabella as she pretends to be female heroes such as Sally Ride, Rosa Parks and even her own mother. Other books in the series include Isabella: Star of the Story, Isabella: Girl on the Go and Isabella: Girl in Charge. For ages 4-8.
Find more books about amazing Black women here.
-Elsa Simick, Emily Webb and Mary Williams